Breakfast is an important part of you day that you shouldn't take for granted. If you start your day with something healthy, you will have the energy you need to get you going.
Many of us overlook how much it can affect the rest of your day and don't really put a whole lot of thought into the first thing we eat.
The truth is that making a conscious effort to have a proper breakfast can set your day on the right track.
Think of it as a nutritional domino effect that will give you the mental and physical fuel to get you through the craziness of the day ahead.
Here are 3 recipes for breakfast that's simple and easy-to-make; it won't take too much of your time in the morning but will make a huge impact on your daily health.
1. Paleo Bacon and Mushroom Quiche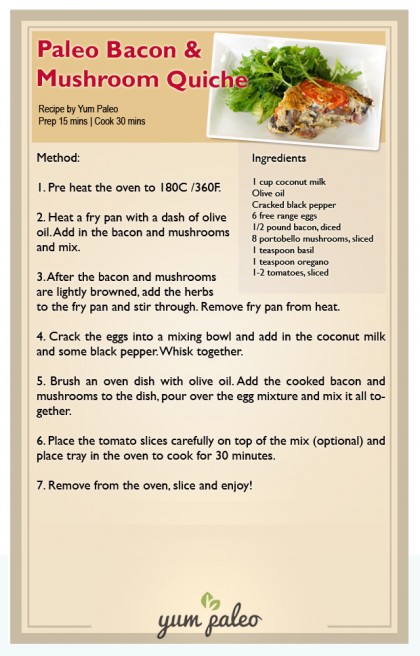 2. Paleo Salmon and Spinach Frittata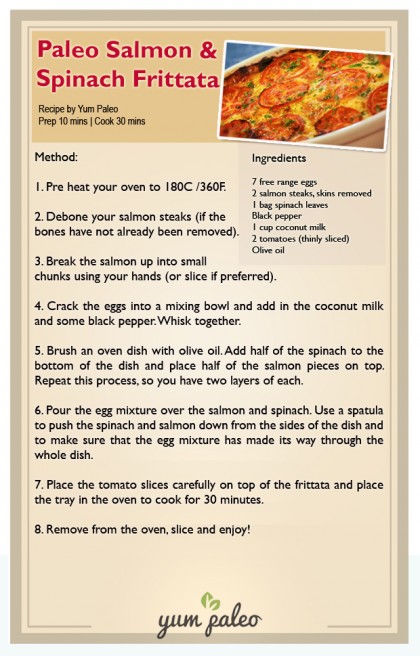 3. Paleo Zucchini Pie with Scrambled Egg Side
Visit our VIP member's area for more exciting recipes!