Paleo Red Pepper Pesto Sauce
Vegetarian pesto sauce that will leave your moth watering for more.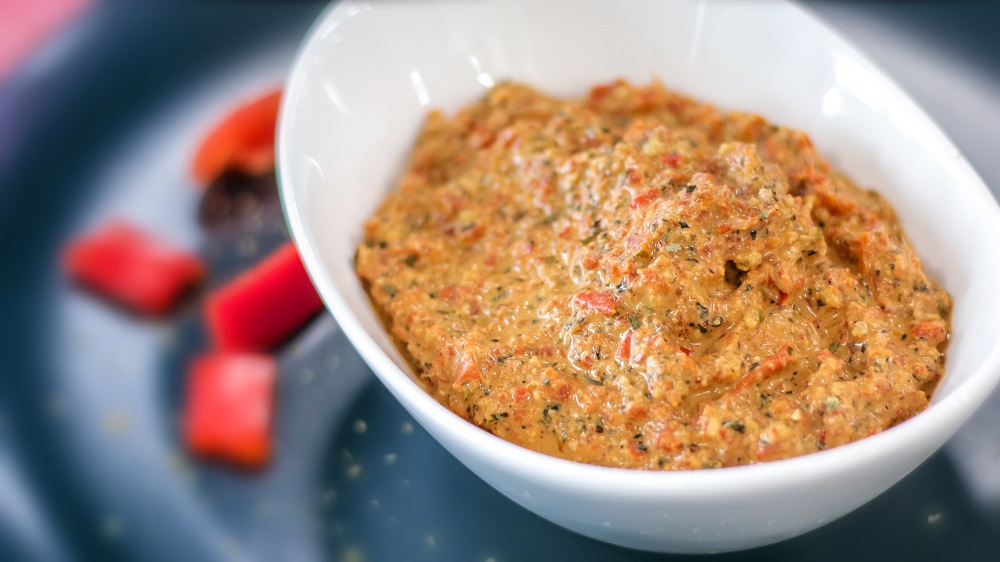 Ingredients:
•2 red bell peppers

•1/3 cup pecans

•1/4 cup cashews, crushed

•2 tablespoons dried basil

•1 garlic clove

•3 tablespoons olive oil

•salt and pepper, to taste
Method
1. Pre-heat the oven o 350 degrees F (175 C)
2. Cut the peppers in half and remove the seeds.
3. Place the peppers on a baking tray and place in the oven for 15 minutes.
4. Flip the peppers over and continue cooking for an additional 15 minutes.
5. While the peppers are baking, sauté the pecans in a fry pan for 5 - 7 minutes, or until the pecans begin to soften and brown.
6. Remove the red peppers from the oven and slice into smaller chunks. Add the peppers, the pecans, cashews and garlic in a food processor. Blitz the mix, periodically adding in the olive oil until the mixture becomes a paste.
7. Add the salt and pepper and blend it into the mix.
8. Serve over pasta or store it in a sealed container and refrigerate.