Chinese Chicken Salad
This quick and easy salad is infused with refreshingly invigorating flavors from the East.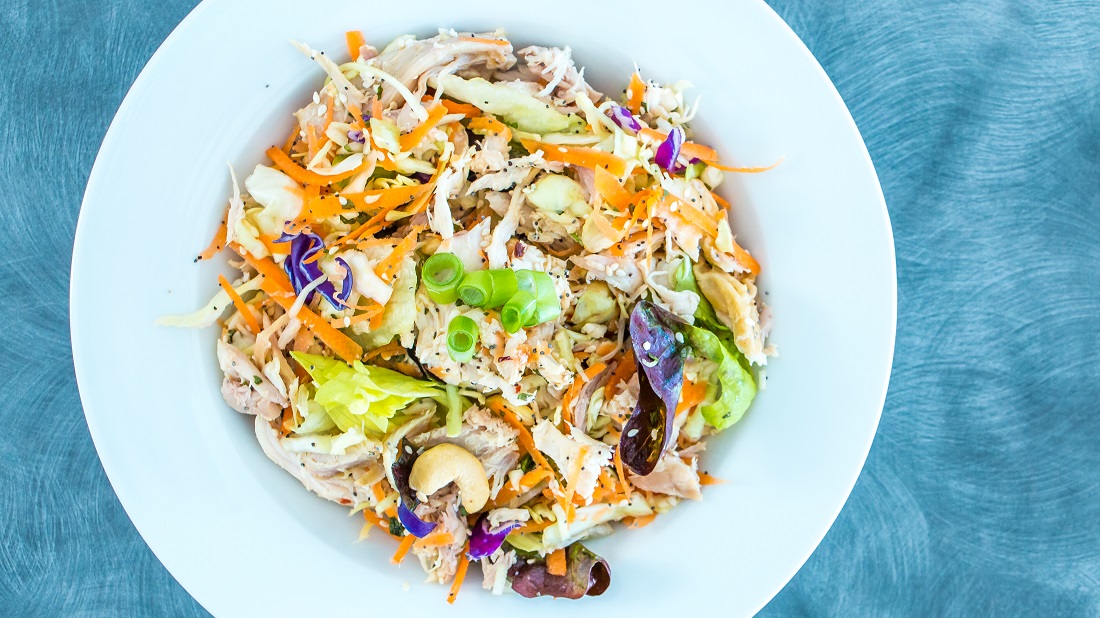 Ingredients:
Salad Dressing:
1/4 cup fish sauce
1/4 cup white wine vinegar
1 tablespoon olive oil 
1 tablespoon sesame oil 
1/2 teaspoon chili flakes 
Rock salt, to taste
1 tablespoon fresh ginger, finely diced
3 stalks green onions, chopped
Salad:
cup lettuce greens, washed
1 cup coleslaw
1 carrot, grated
2 cups cooked chicken, shredded
1 tablespoon poppy seeds
2 tablespoons sesame seeds
1 tablespoon dried cilantro
1/2 cup cashew nuts



Method
Salad Dressing:
1. In a mixing bowl, add fish sauce, white wine vinegar, olive oil, sesame oil, chili flakes, rock salt, ginger and green onions. Mix well for 20 seconds and set aside.
Salad:
1. In a large mixing bowl add lettuce greens, coleslaw, carrot, chicken, poppy seeds, sesame seeds, dried cilantro and cashew nuts, and mix.
2. Pour the dressing over the salad and toss.
3. Serve on a plate and garnish with sliced green onion.