Nut Bar
These fantastic treats will take at least 2 hours in the fridge to set.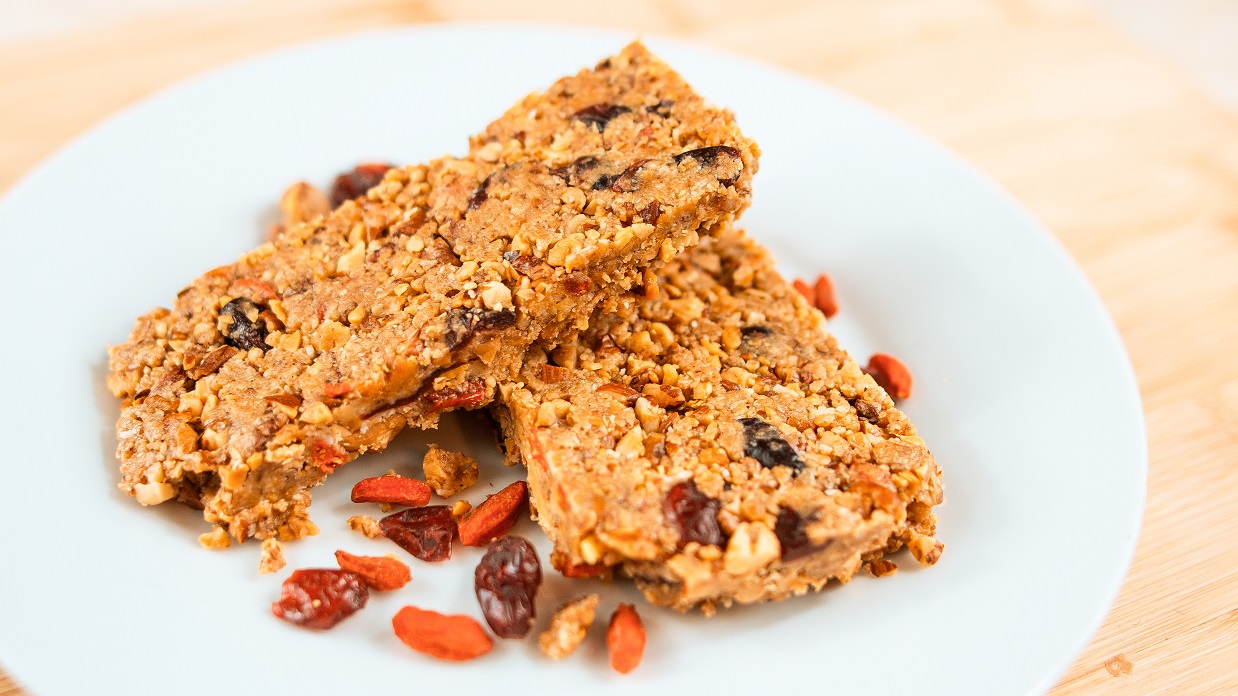 Ingredients:
1 cup walnuts
1 cup pecan nuts
1 cup of almonds
½ cup coconut oil
½ cup almond butter
½ cup raw honey
½ cup shredded coconut
½ cup almond meal
½ cup dried cranberries
½ cup goji berries
Method
1. Preheat the oven on bake at 320F (160C).
2. Line an oven tray with baking paper.
3. Place the walnuts, pecan nuts and the almonds on the tray and spread them out.
4. Place them in the oven to roast for 5 minutes.
5. Take the nuts out of the oven and place them in a food processor and mix.
6. Place the processed nut mix in a mixing bowl and set to the side.
7. Place a saucepan on a medium heat and melt the coconut oil.
8. Once the oil has melted add in the almond butter and the honey. Stir for a few minutes until smooth and runny.
9. To the mixing bowl at the shredded coconut and the almond meal. Add the mixture from the pot and mix together.
10. Add the cranberries and goji berries to the mixing bowl and mix them in.
11. Line a plate with baking paper and place the mix evenly onto it. Press down to smooth out and flatten.
12. Set in the fridge for at least 2 hours.
13. Cut into bars and enjoy this amazing paleo snack!