Sweet Potato Fries
This is a yummy Paleo side dish that you can serve as a snack, entree, or as part of a main meal.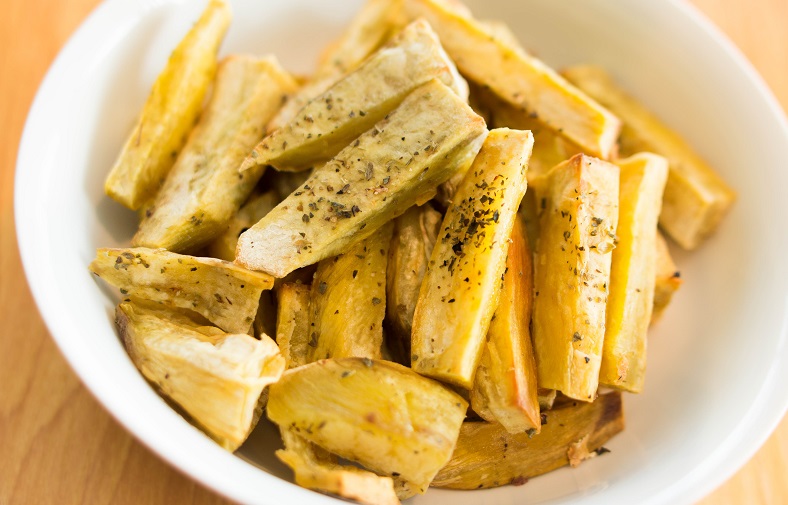 Ingredients:
4 sweet potatoes
Olive oil
Cracked black pepper
Sea salt
Oregano
Method
1. Preheat the oven on fan bake to 300F (150C).
2. Peel the sweet potatoes and cut them into fry shaped chunks.
3. Brush an oven tray with olive oil and spread the sweet potato fries out on the tray.
4. Brush a light layer of olive oil over top of the fries so they don't dry out while cooking, and sprinkle over some oregano, black pepper and sea salt (optional how much you use).
5. Place the fries in the oven to cook for 20 minutes (turn them over at the halfway mark).
Remove the fries from the oven, serve and enjoy!