Tomato & Avocado Smoothie
This nutritious vegetable smoothie is a taste sensation - especially for tomato lovers. It also offers some amazing Health Benefits: 1. Tomatoes are naturally low in sodium, saturated fat, cholesterol, and calories. They are also a great source of vitamins A, C, K, folate and potassium. 2. Avocados are high in essential oils and aid in oral cancer defence, breast cancer prevention, eye health, lowering cholesterol, maintaining a healthy heart, and preventing strokes! 3. Keeps your skin looking radiant and healthy. 4. Helps empower your immune system to protect you from illness. 5. Keeps you hydrated. 6. Gives you the long-lasting energy you need!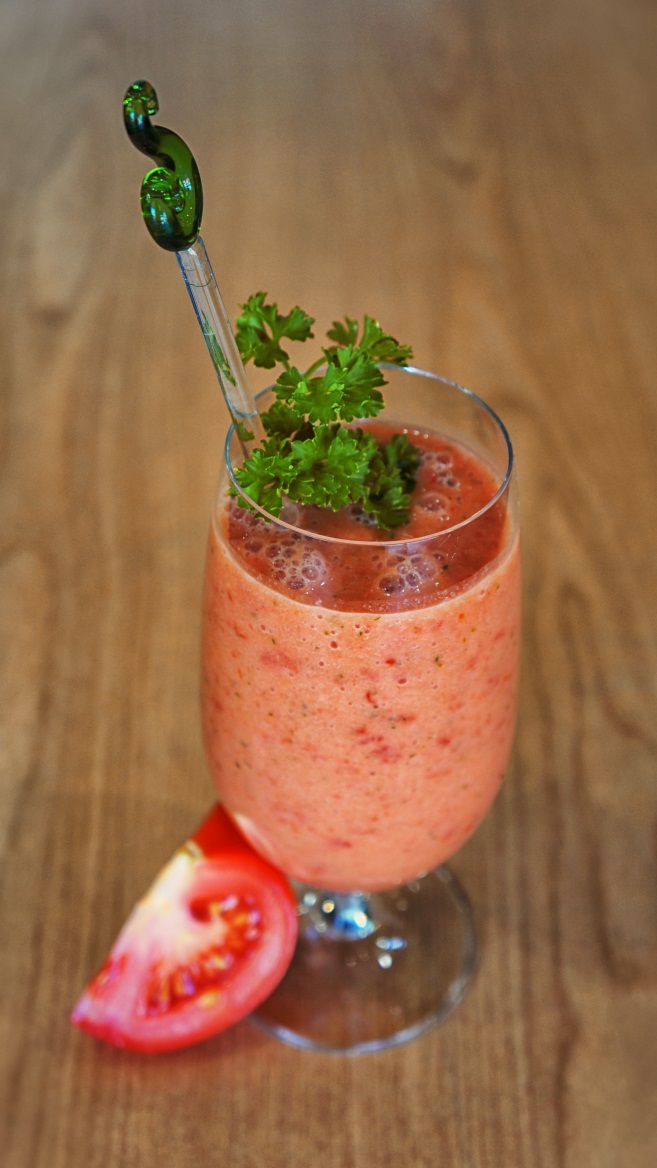 Ingredients:
6 ice cubes
1 cup (250ml) water
4 large tomatoes, quartered
Bunch fresh parsley
1/4 red onion, diced
1 red pepper, deseeded& diced
1/2 avocado, skin & pit removed
Method
1. Add ice, water, tomatoes and a handful of parsley to the blender.
2. Give the blender a few pulses.
3. Add in the red onion, red pepper and avocado.
4. Blend until smooth.
5. Serve and enjoy with a sprig of fresh parsley on top.