Apple & Kiwifruit Smoothie
This delicious and refreshing fruit smoothie contains all of the goodness you need. Check out these amazing Health Benefits: 1. This smoothie is rich in fibre, vitamins, nutrients and antioxidants - helping to boost your immune system and encourage cell growth. 2. Kiwi fruits are packed with many vitamins and minerals. They contain even more Vitamin C than oranges! Kiwi fruit is also a great detox fruit and gets the bowels moving. 3. Contains natural sugars for a healthy energy source. 4. Keeps you hydrated and refreshed.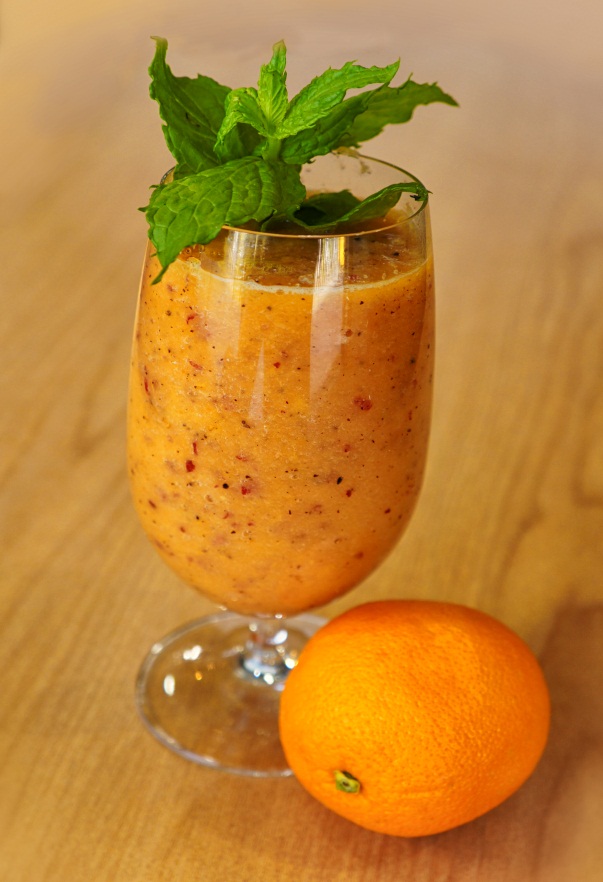 Ingredients:
1 cup (250ml) water
1 carrot, chopped into chunks
2 apples, cored & quartered
1 orange, peeled
2 slices of ginger
3 kiwifruit, peeled



Method
1. Add water and carrot to the blender.
2. Pulse until smooth.
3. Add in the apples and pulse again.
4. Add in the orange, ginger and kiwifruit.
5. Blend until smooth.
6. Serve and enjoy!