Baked Fish Fillet with Basil-Tomato Relish
This easy to do dish is topped with a delicious relish that your whole family will love.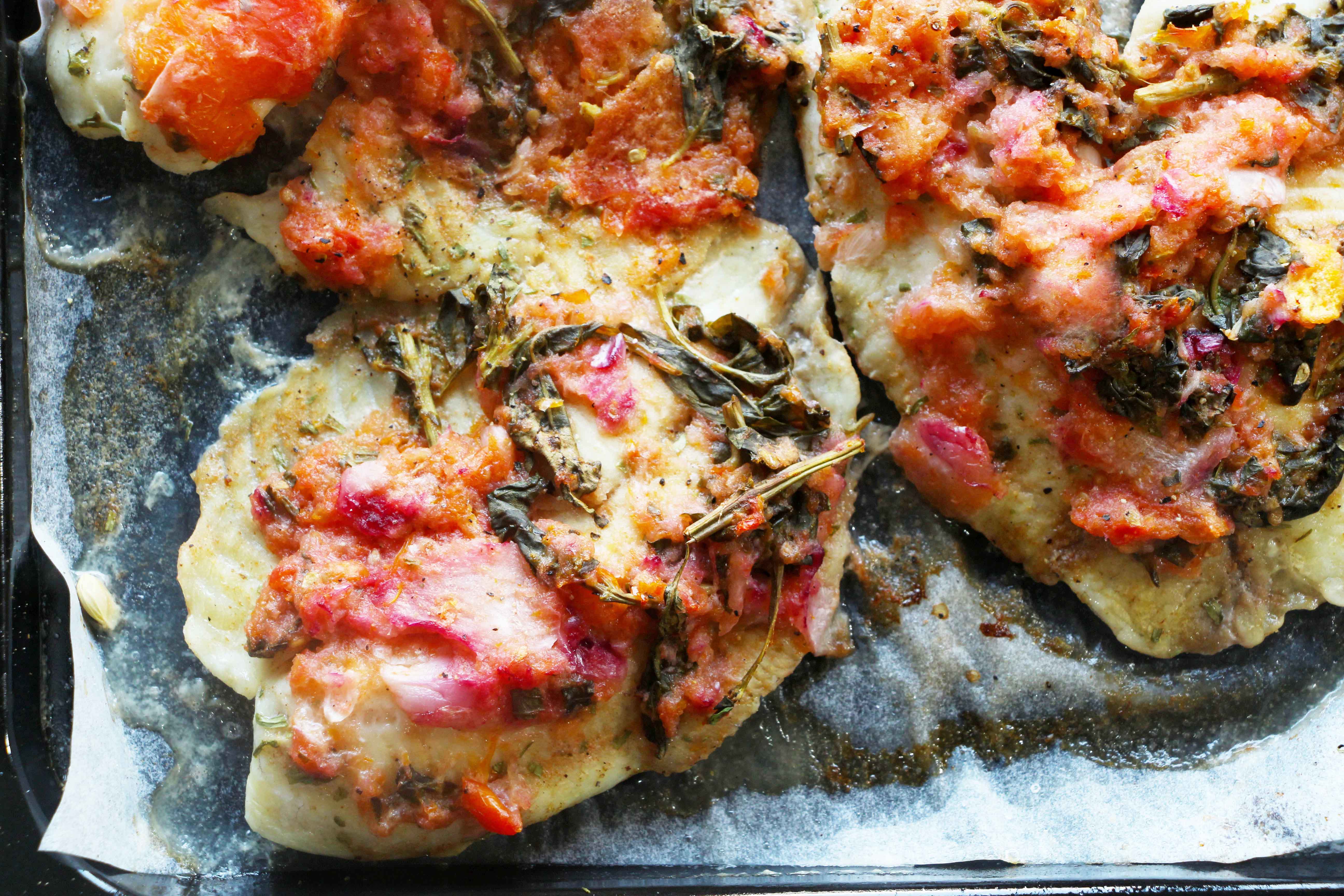 Ingredients:
3 tilapia fillets, skinless and boneless
Handful of basil
2 tomatoes
1 onion
1 tsp cumin
1 tsp rosemary
1/8 teaspoon salt
1/8 teaspoon freshly ground pepper

Juice of 1/2 a lemon

Method
1. Preheat the oven to 400F (200C) on fan bake.
2. Using a food processor, chop and combine a handful of basil, tomatoes and onion to make the relish. Set aside.
3. Place the tilapia fillets on the oven tray lined with baking sheet, then sprinkle with cumin, rosemary, salt, pepper, and juice of half a lemon. Rub the spices to the fish and coat all sides.
4. Top the fish with the basil-tomato-onion relish.
5. Bake for 10 minutes.
6. Serve and enjoy!