Pineapple, Spinach & Apple Smoothie
This tangy fruit-loaded smoothie is wonderfully refreshing and has a real flavor kick! It is also packed with awesome Health Benefits! 1. Spinach contains high levels of antioxidants, fibre and is an excellent source of vitamins C, A and K. It is also completely cholesterol free and extremely low in calories! 2. Lemon is great for removing toxins and providing essential minerals. 3. Pineapple and apples are also great sources of vitamins and natural sugars that will help to protect you from illness and give you the energy you need!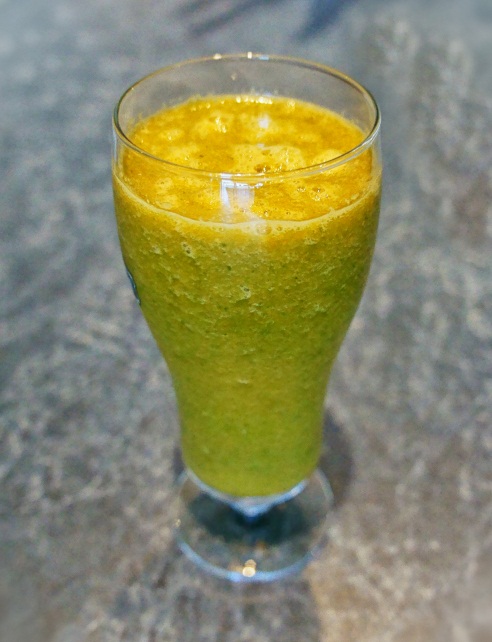 Ingredients:
1/2 cup (125ml) water
10 ice cubes
5 apples, cores removed & quartered
1/2 pineapple, skin removed & diced
2 handfuls spinach
1/2 lemon, peeled & pips removed

Method
1. Add water and ice cubes to a blender.
2. Gradually add in the apples, pulsing as you go, until they are well blended.
3. Add in the pineapple and pulse again.
4. Add the spinach and lemon.
5. Blend until smooth. Feel free to add more water to reach your desired consistency.
6. Serve in tall glasses and enjoy!