Banana & Raspberry Smoothie
1. Add the ice and the water into the blender, followed by the mixed berries and avocado. 2. Blend until smooth. You can add more water if desired, to get your smoothie to the consistency you like. 3. Serve and enjoy!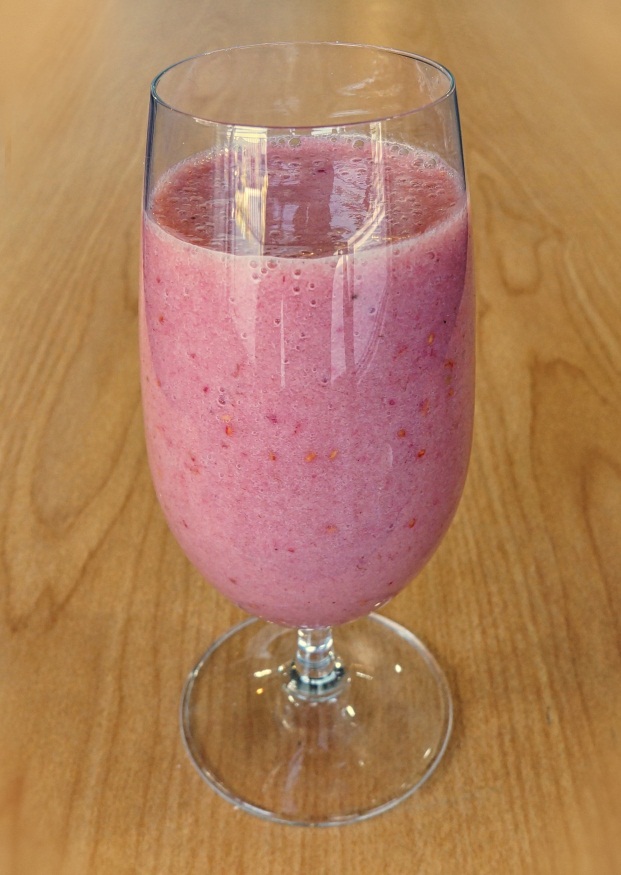 Ingredients:
1/2 cup ice cubes (6 ice cubes)
1/2 cup (125ml) water
2 bananas, peeled
1 1/2 cups of frozen or fresh raspberries

Method
1. Add ice cubes, water and bananas to the blender.
2. Blend until smooth.
3. Add in the raspberries and blend again until smooth. You may add more water to achieve the consistency you desire.
4. Serve and enjoy!