Tropical Mint Smoothie
This smoothie is great on a summers day... it has that real tropical island feel about it. Not to mention the Health Benefits that come with it!1. Mint helps to promote digestion and is also a quick and effective remedy for headaches and nausea. 2. Limes are great for warding off infections. They also help to reduce ulcers in the mouth and swollen gums. 3. The fruits in this smoothie provide you with the full spectrum of nature's bioavailable vitamins, nutrients, and antioxidants! 4. Boosts your immune system to protect you from illness. 5. Gives you the energy to get through the day!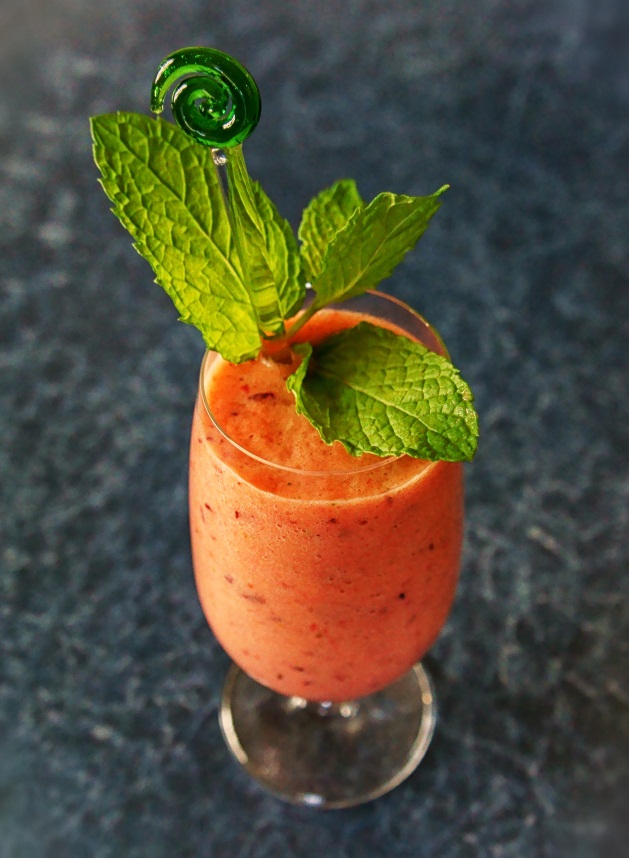 Ingredients:
1/2 cup (125ml) water
1/2 cup ice
1 1/2 pineapples, skins removed & diced
2 apples
1 cup of grapes, seedless
10 strawberries
1/2 lime
4 mint leaves
Method
1. Add the water, ice, pineapple and apples to a blender.
2. Blend until smooth.
3. Add in the grapes, strawberries, lime and mint leaves.
4. Pulse until well blended. You can add more water to get to your desired consistency if needed.
5. Serve in tall glasses and enjoy!