Beetroot & Berry Smoothie
This deliciously sweet and vibrant smoothie is a must-try for all berry-lovers! Check out these great Health Benefits: 1. Provides you with the full spectrum of nature's bioavailable vitamins, nutrients, and antioxidants. 2. Beetroot contains carbohydrates, protein, powerful antioxidants and soluble fibre. 3. Berries are vitamin packed, delicious and are also powerful antioxidants. They boost your immune system to protect you from illness. 4. Keeps you hydrated and refreshed. 5. Gives you energy to get through the day!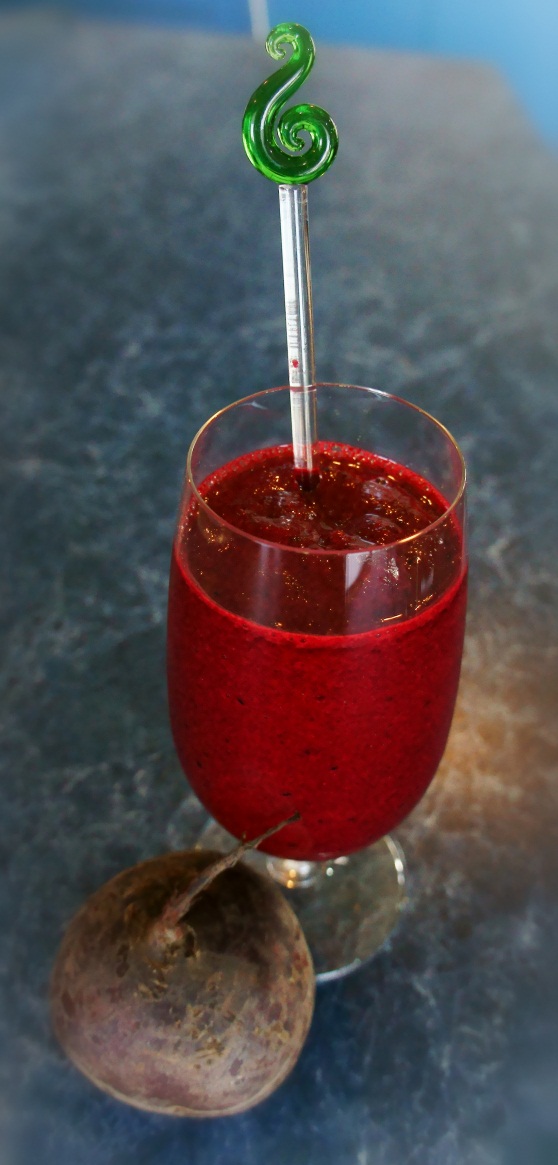 Ingredients:
3 beetroots, peeled & quartered
12 ice cubes
1 cup water
1 tablespoon ground linseed
1/2 cup blueberries
1/2 cup boysenberries
1 banana, peeled

Method
1. Peel beetroot and chop them into quarters.
2. Put the ice cubes and water into the blender.
3. Add in the beetroots and pulse until they are mixed up.
4. Add the ground linseed, blueberries, boysenberries and banana to the blender.
5. Blend until smooth.
6. Serve and enjoy!