Crunchy Radish and Cucumber Salad
If you're craving a healthy treat that's light yet filling, this crunchy paleo salad will do the trick.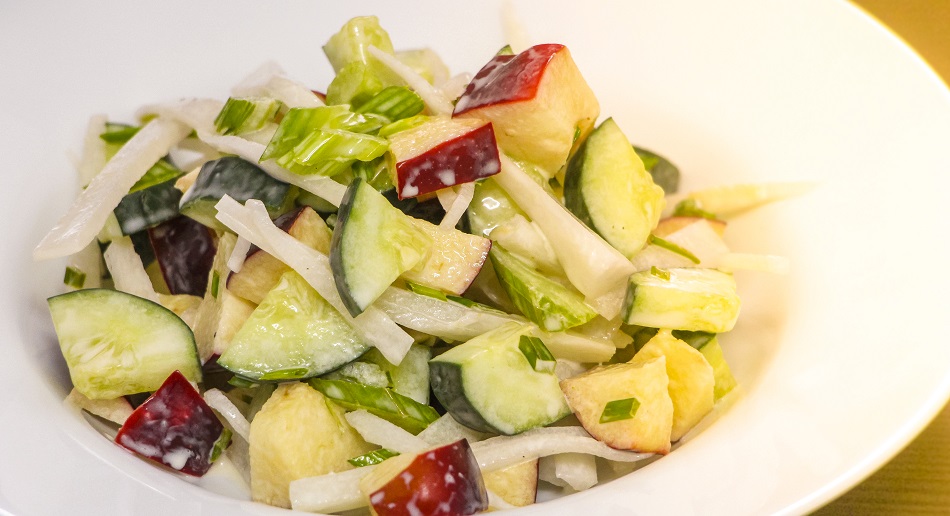 Ingredients:
1/4 cup Paleo Mayonnaise – Recipe under condiments tab
2 tablespoons apple cider vinegar
2 tablespoons fresh lemon juice
2 tablespoons fresh chives, minced
Sea salt, to taste
Freshly ground black pepper, to taste
7-8 radishes, thinly sliced
1 cucumber, diced
1 apple, deseeded & diced
1 celery stalk, sliced





Method
1. In a bowl, combine the Paleo Mayonnaise, apple cider vinegar, lemon juice, chives. Mix well and season with salt and pepper to taste.
2. In a salad bowl, combine the radish, cucumber, apple, and celery.
3. Pour the dressing on top of the radish mixture and stir well to combine.
4. Refrigerate before serving. Enjoy!