Carrot & Orange Smoothie
You can't beat this smoothie in terms of taste and nutrition - an ideal way to start your day!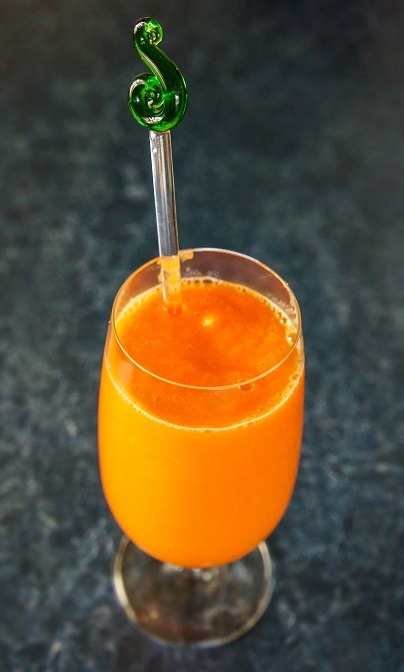 Ingredients:
10 ice cubes
2 oranges, peeled
3 carrots
1 teaspoon fresh ginger
3/4 cup water
8 spinach leaves, stalks removed

Method
1. Add ice to the blender.
2. Squeeze the orange juice into the blender and add in the pulp. Blend up with the ice.
3. Chop the carrots up into small chunks and add them to the blender.
4. Grate some ginger into the blender and add in water.
5. Chop up the spinach, wash and add to blender.
6. Blend ingredients together until smooth, serve and enjoy!