Cauliflower Rice
A delicious, paleo alternative to grain rice!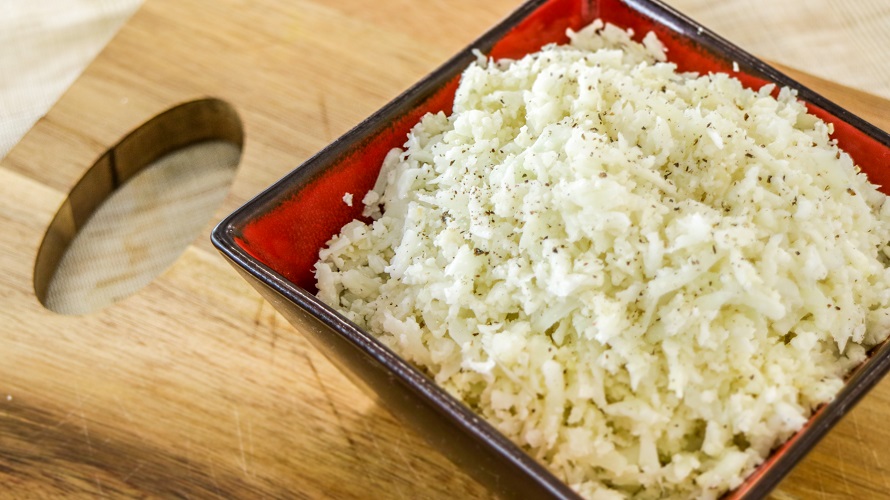 Ingredients:
1 large cauliflower, cut into florets
1 tablespoon coconut oil
Sea salt and ground black pepper, to taste
Method
1. In large fry pan, heat the oil and cook the cauliflower until lightly browned. Season with pepper.
2. Serve as a side with your favourite meals.