Easy Chicken and Vegetable Stew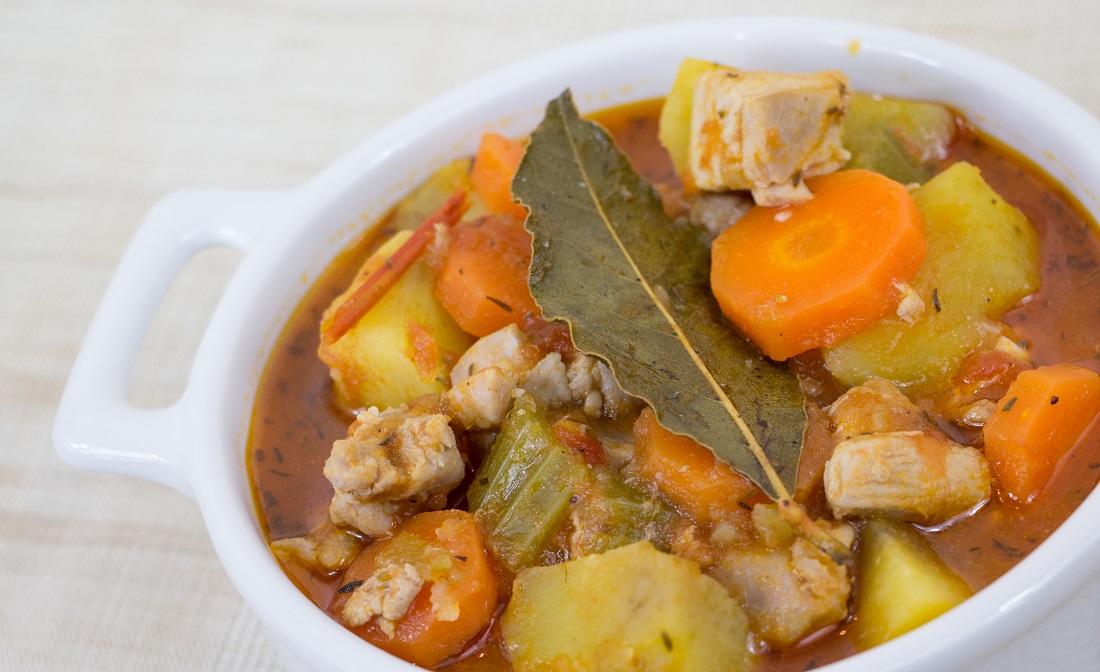 Ingredients:
6 boneless, skinless chicken thighs, diced
¼ cup coconut oil
1 teaspoon minced garlic
Juice of ½ lemon
2 long stalks of celery, roughly chopped
1 can of diced tomatoes (14oz/400g)
3 cups chicken stock
3 bay leaves
1 teaspoon salt
1 teaspoon black pepper
2 teaspoons dried thyme
4 cups sweet potato, cut into 1-inch cubes
2 cups sliced carrot
Method
1. Heat the coconut oil in a large stock pot and add in the diced chicken thighs and minced garlic. Cook, stirring, until the chicken has turned completely white.
2. Add in the diced tomatoes, lemon juice, chicken stock, celery, bay leaves, thyme, salt and pepper. Bring to the boil, stirring often.
3. Add in the sweet potatoes and carrots. Place the lid on, turn down the heat and simmer for 30-40 minutes, until vegetables are tender.
4. Remove from heat, serve into bowls, and enjoy while hot!