Sweet & Spicy Chicken Tenders
A perfect snack for watching the Superbowl!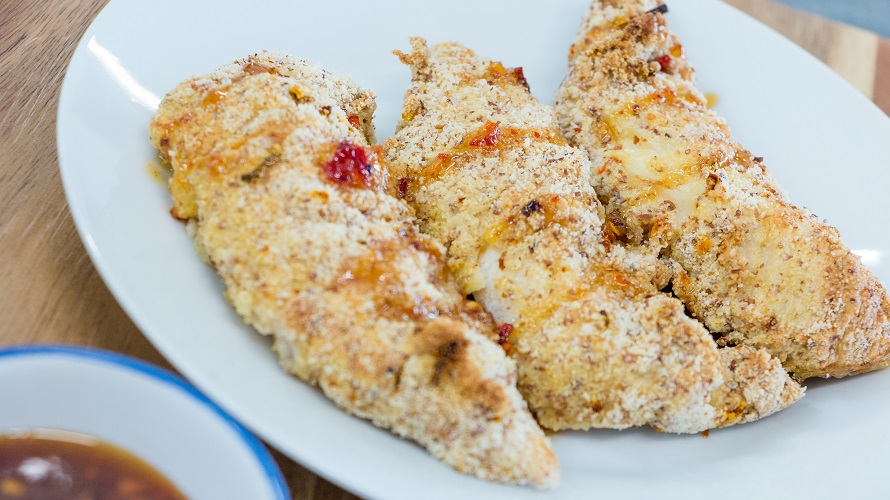 Ingredients:
1 pound (500 grams) chicken tenders 
2 1/2 cups almond flour 
1 cup tapioca flour
2 eggs
2 tablespoons chili flakes
2 tablespoons water 
Salt and pepper to season
Method
1. Preheat the oven at 400F (200C) on fan bake.
2. Line a baking tray with baking paper. 
3. Place almond flour, salt, pepper, chili flakes and mix together.
4. Crack 2 eggs in another bowl with water and whisk.
5. Put tapioca flour in a small bowl.
6. Dip the chicken tenders, (one at a time) into the tapioca flour, then into the egg bowl and lastly into the almond flour, once fully coated then place on the oven tray.
7. Let the chicken cook in the oven for 30-40 minutes, until coating is brown, and chicken is fully cooked.
8. Enjoy!