Chocolate Cinnamon Muffins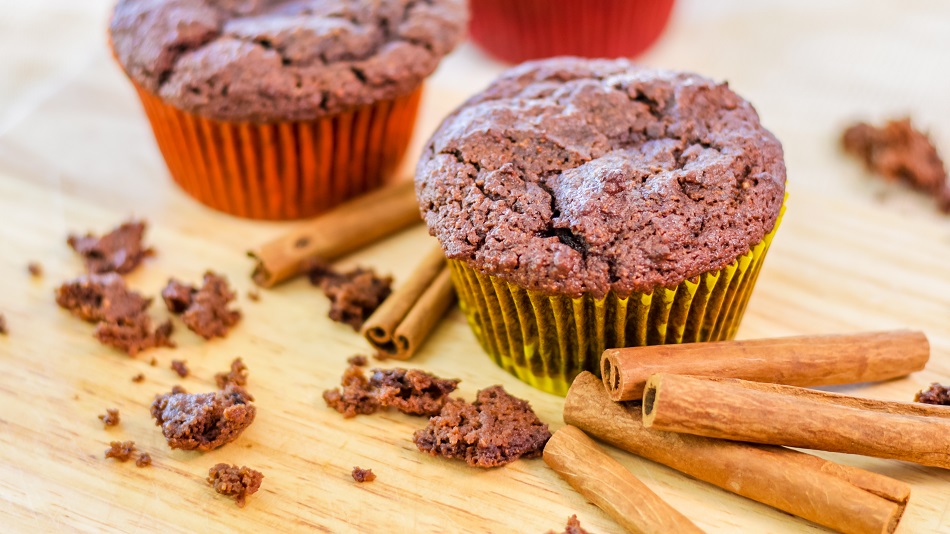 Ingredients:
2/3 cup pumpkin puree (pumpkin boiled and blended)
2/3 cup maple syrup
1/2 cup coconut oil, melted
6 eggs, whisked
2 teaspoon vanilla extract
1/2 cup coconut flour
1/4 cup cacao powder
1 tablespoon cinnamon
1/2 teaspoon nutmeg
1/4 teaspoon ground cloves
1/4teaspoon powdered ginger
1 teaspoon baking soda
1 1/2 teaspoon baking powder
pinch of salt
Method
1. Preheat oven to 180 degrees.


2. Melt Coconut Oil in a microwave for 90 seconds so that it becomes liquid.


3. Mix together wet ingredients in a bowl: pumpkin puree, maple syrup, coconut oil, eggs, and vanilla extract.


4. Add coconut flour, cacao, cinnamon, nutmeg, ground cloves, powdered ginger, baking soda, baking powder, and salt to the wet ingredients and mix well.


5. Line muffin tin and fill to 3/4 of the way up the lining to allow for rising during baking.


6. Bake for 25 minutes.