Cinnamon Whipped Coconut Cream
A great smooth paleo alternative to full fat cream, great with cinnamon and coconut sugar baked pears. chilling time 8 hours for coconut cream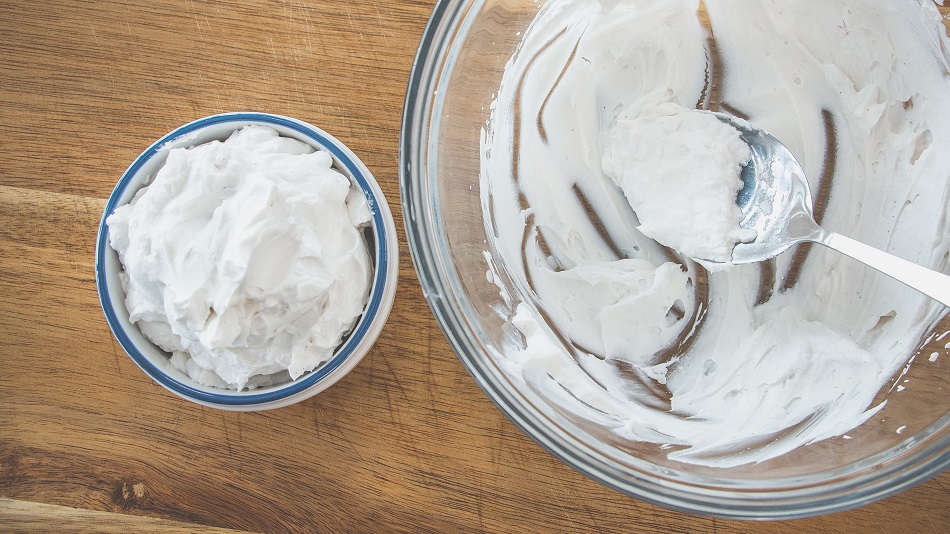 Ingredients:
2 cans of coconut cream

1 tablespoon of cinnamon powder

1 tablespoon of coconut sugar
Method
1. When chilling coconut cream make sure not to tip or shake your can so the cream and water in the can do not mix.

2. Once chilled for the appropriate amount of time open coconut cream and scoop out just the cream into your chilled bowl.

3. Add cinnamon and coconut sugar to your coconut cream.

4. Whisk coconut cream with your chilled attachments until it holds its shape on a whisked peak.