Turmeric & Ginger Fish
The combo of turmeric and ginger make this a flavor packed dish!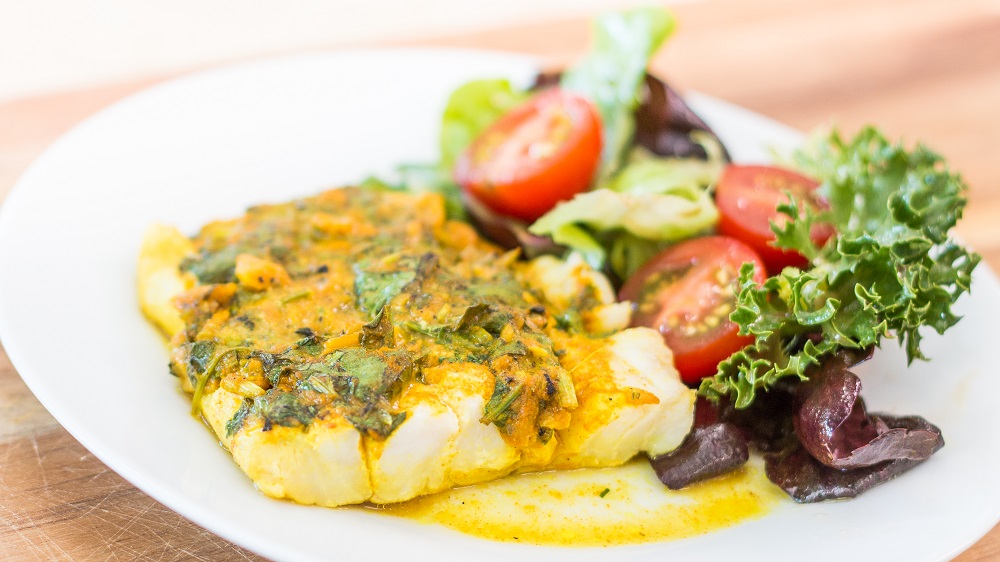 Ingredients:
2 tablespoons fresh ginger, grated
2 tablespoons ground turmeric
2 cloves garlic, crushed
1 tablespoon coconut aminos
2 tablespoons extra virgin olive oil
1 teaspoon ground black pepper
4 white fish fillets (1 1/2 pounds in total)
1 lime
1 lemon
1 cup fresh cilantro, leaves and stalk chopped
Method
1. Preheat the oven to 400F (200C) on fan bake.
2. Combine ginger, turmeric, garlic, coconut aminos, lime juice, lemon juice and olive oil into a bowl.
3. Fold in the finely chopped cilantro.
4. Place the fish in baking paper and pour ¼ of the sauce over the top of each fish. Close the fish parcel allowing a bit of space for steam to build up. To stop any leaks you can wrap the fish in tin foil as well as baking paper.
5. Bake the fish for 10-15 minutes until cooked through.
6. Serve immediately with your choice salad or vegetables.