Paleo Mustard Marinated Chicken
A tasty, tender chicken dish that is great served with a green side salad. Note: Chicken needs at least one hour to marinate.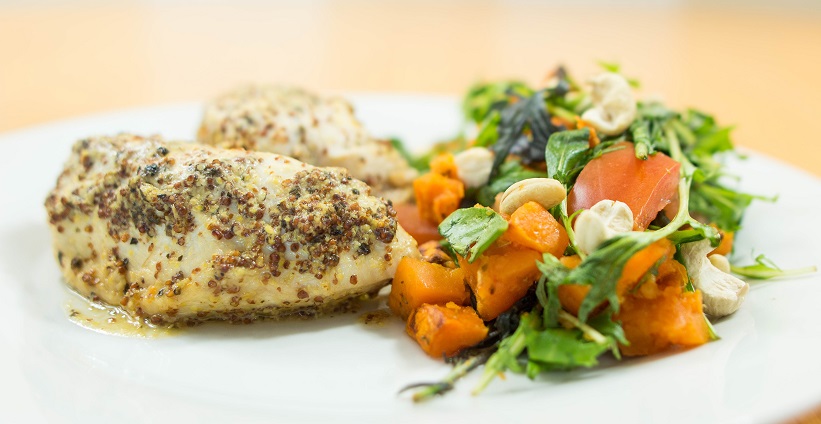 Ingredients:
4 chicken breasts, skinless
1/4 cup olive oil
1/2 teaspoon chili powder
1/2 teaspoon dried basil
2 tablespoons wholegrain mustard
Juice of 4 limes
1/4 cup coconut milk (or cream)
Coconut oil (for frying)
Method
Marinade:
1. In a large mixing bowl, add in olive oil, wholegrain mustard, and lime juice. Mix together.

2. Mix in the basil cracked black pepper and chili powder.

3. Add in the chicken breasts and turn them over in the mix until they are well coated. Put in the fridge and allow to marinate for at least one hour (the longer, the better).
Mustard Chicken:
1. Heat a frying pan to a low-medium heat and drizzle in some coconut oil.

2. Place marinated breasts in the pan and pour in all of the remaining mustard marinade and the coconut milk. Stir and place the lid on to cook for 20 minutes.

3. Remove from heat and serve with a side salad.

4. Enjoy!