Basil Pesto Sauce
A delicious paleo basil pesto!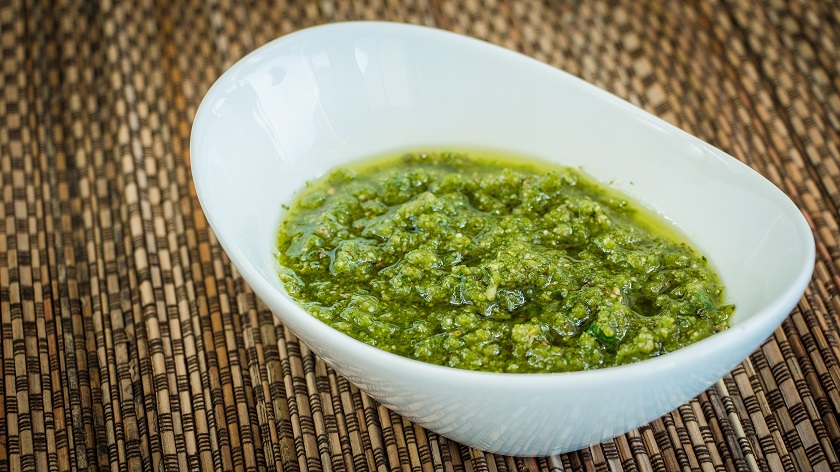 Ingredients:
1/2 cup pine nuts
3 garlic cloves, crushed
2 cups fresh basil leaves
1/2 cup (125ml) extra virgin olive oil 
Method
1. Heat a pan. Add the pine nuts into the pan; spread them out and roast for 3-4 minutes on a low-medium heat (be careful not to burn them).
2. Remove the pine nuts from the pan.
3. Using a food processor, blend the roasted pine nuts, crushed garlic, and the fresh basil leaves.
4. Add in the olive oil slowly and blend again until you are happy with the consistency.
5. Enjoy!