Grapefruit & Strawberry Smoothie
This tangy fruit-loaded smoothie is delicious and wonderfully refreshing. It is also packed with Health Benefits: 1. Keeps you hydrated. 2. Provides you with the full spectrum of nature's bioavailable vitamins, nutrients, and antioxidants. 3. Helps empower your immune system to protect you from illness. 4. Gives you the energy you need to get through the day!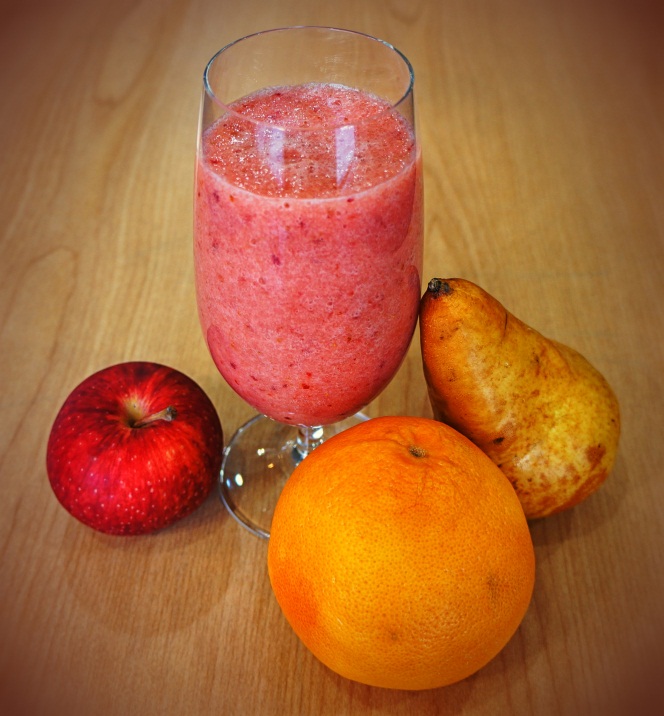 Ingredients:
8-10 ice cubes
1 cup of water
1 pear, core removed
1 grapefruit, skin removed
2 apples, cores removed
1 punnet strawberries
1 peach, core removed



Method
1. Add the ice cubes and water to the blender.
2. Add in the pear and grapefruit, then blend.
3. Once smooth, add in the apples, strawberries, and peach.
4. Blend again until smooth.
5. Serve in tall glasses and enjoy this delicious fresh fruit smoothie!