Green Apple Smoothie
This smoothie is made up of all of the healthiest and most flavorsome 'green' ingredients you can find. And not only does it taste divine, it is also great in helping to fight infections, refresh, revitalize and de-stress!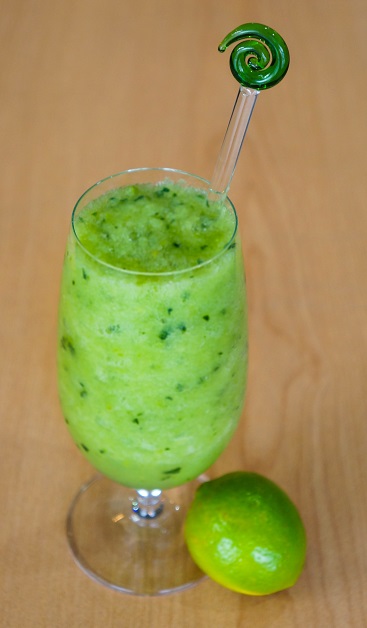 Ingredients:
1 cup (250ml) water
10-12 ice cubes
2 green apples, cored & diced
1 cucumber, diced
2 stalks of celery, diced
1 lime, peeled & quartered


Method
1. Add the water, ice and green apples to the blender. Pulse until smooth.
2. Add in the cucumber and celery and pulse.
3. Add in the lime and blend until smooth. Add more water if necessary to get to the desired consistency.
4. Serve and enjoy!