Lemon Berry Cake
This super simple cake is so quick to make and looks amazing!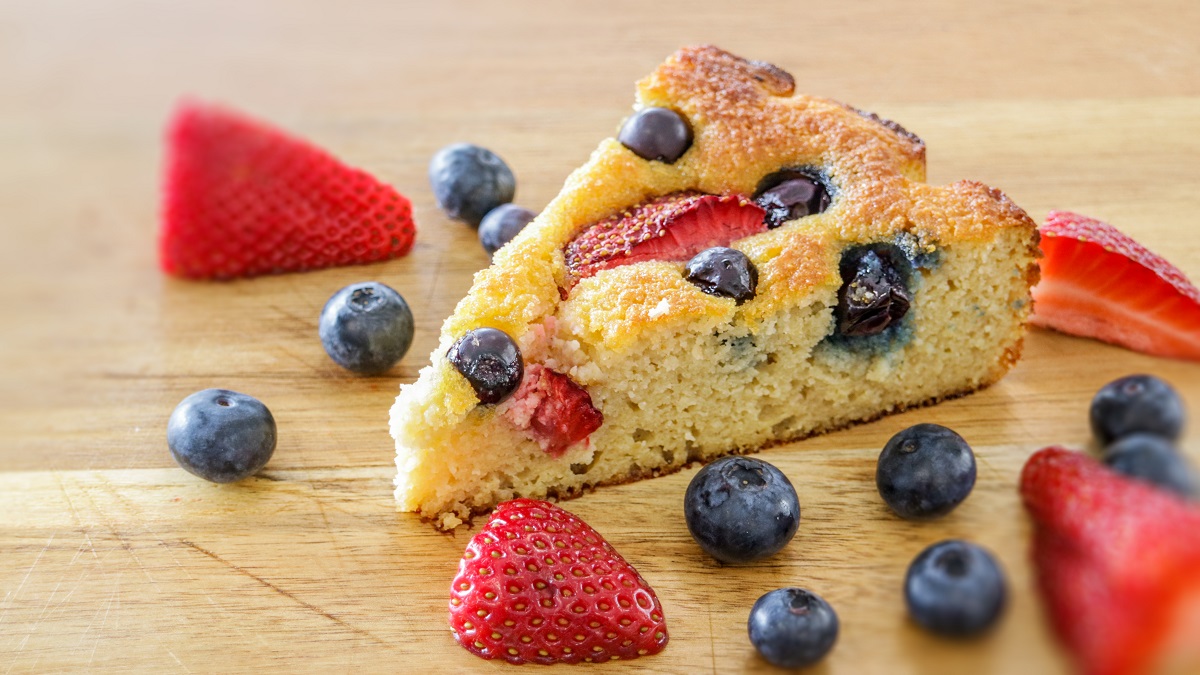 Ingredients:


½ cup coconut flour


¼ teaspoon himalaysan rock salt


½ tsp baking soda


6 eggs


6 tablespoons real maple syrup


½ cup coconut oil, melted


6 tablespoons full fat coconut milk


1 teaspoon vanilla extract


1 tablespoon fresh lemon juice


zest from 1 lemon


1 cup of fresh strawberries


1 cup fresh blueberries


¼ cup raspberries


Method


Preheat oven to 350F (180C) and line a cake tin with baking paper.


Sift together coconut flour, sea salt, and baking soda. Set aside.


Whisk eggs until nice and foamy. Then add maple syrup coconut oil, coconut milk, vanilla, lemon juice, and zest. Mix again to thoroughly combine.


Slowly add dry to wet. Mix until combined. Allow to sit for 2-3 minutes to allow coconut flour to absorb.


Pour into lined cake tin. Place berries on top and push in slightly.


Bake for 30-35 minutes, or until cake is firm in center and lightly golden.