Mango & Spinach Smoothie
If you're feeling run down and low on energy, try this refreshing smoothie for an instant boost!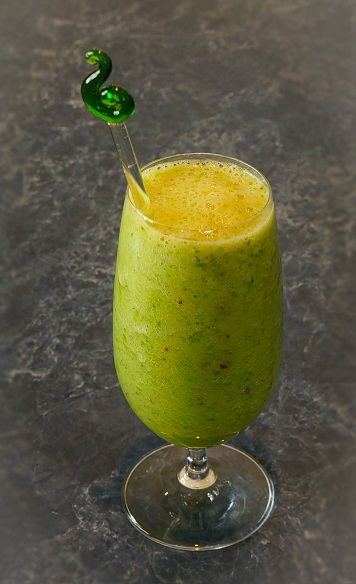 Ingredients:
1 cup ice (6 ice cubes)
2 mangos, peeled & diced
2 cups spinach, washed
1 cup (250ml) coconut milk
2 kiwifruit, peeled
Juice of 1 lime
1 cup (250ml) fresh apple juice


Method
1. Place ice cubes and diced mango into the blender and pulse until blended.
2. Add half of the spinach and half of the coconut milk to the blender and pulse. Once blended, add in the rest of the spinach and coconut milk.
3. Add the kiwifruit, lime juice and apple juice to the blender.
4. Pulse until the texture is smooth.
5. Serve and enjoy this delicious smoothie!