Mushroom & Spinach Risotto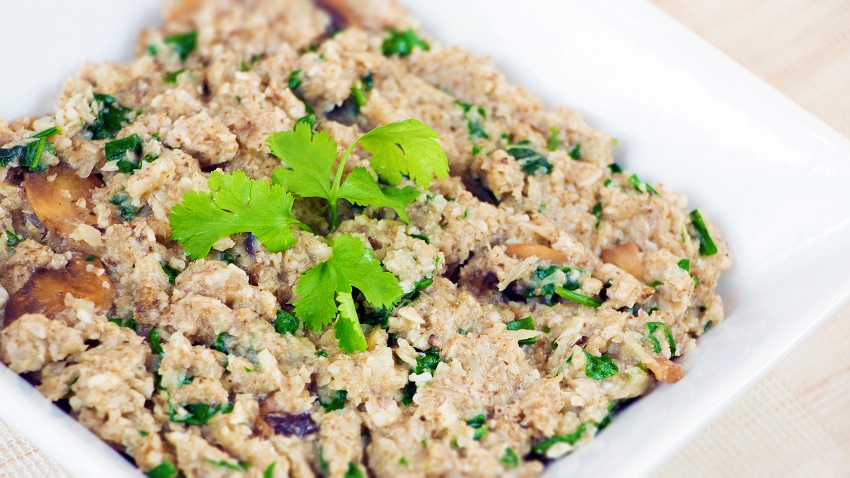 Ingredients:
1 cauliflower, grated
15 white button mushrooms, sliced
1 cup beef stock
200ml coconut cream
2 cups roughly chopped spinach
1 tablespoon tapioca flour
Pinch of salt and pepper
Coconut oil (for cooking)
Optional: Add onion
Method


Heat coconut oil in a saucepan and add in the sliced mushrooms. Season with salt and pepper, and fry until lightly browned.


Transfer half of the cooked mushrooms into a blender and blend with ¾ cup of the beef stock and 200ml coconut cream, to make a smooth sauce.


Add the sauce back into the pan with the mushrooms and turn the heat back on to low.


Mix tapioca flour up with the remaining ¼ cup of beef stock (make sure there are no lumps).


Pour the tapioca and beef mix into the saucepan and mix well. Simmer, stirring often, for 3-4 minutes.


Fry the cauliflower rice in a frypan with coconut oil (approx. 5 minutes).


Mix the mushroom sauce mix in with the cauliflower rice.


Add in the chopped spinach and stir until the spinach is wilted, then remove from heat.


Serve warm and enjoy!