Almond Bread
Makes 1 loaf (15 slices). This Paleo almond bread is divine paired with our Paleo soups! Check them out in our Recipe Index.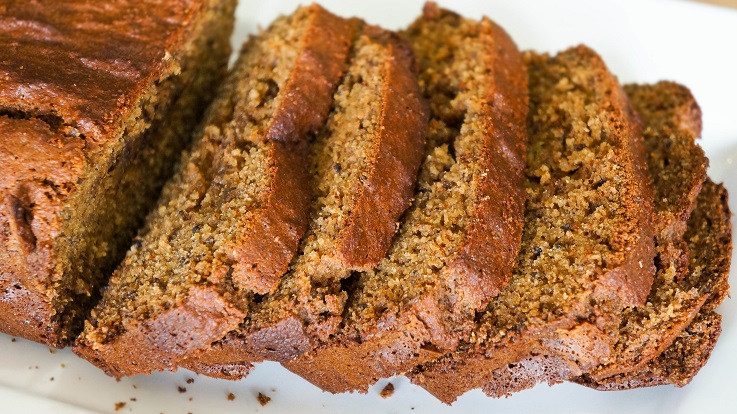 Ingredients:
3/4 cup almond butter, gently heated.
6 free range eggs
3 tablespoons raw honey
1/4 cup coconut oil, melted
1/2 tablespoon apple cider vinegar
1/4 cup ground flaxseed
4 tablespoons coconut flour
1 tablespoon baking soda
1/2 teaspoon sea salt
Method
1. Preheat oven to 350F (180C) on fan bake.
2. Line a standard 9x5inch (14x23cm) loaf dish with baking paper.
3. Blend together the almond butter, eggs, honey, coconut oil and apple cider vinegar in a blender or cake mixer.
4. In a separate bowl, combine the flaxseed, coconut flour, baking soda and sea salt.
5. Mix the dry into the wet ingredients.
6. Pour into the lined loaf dish and bake for 30-40 minutes, until the top is browned and a knife/bamboo stick inserted in the center comes out clean.
7. Remove from oven and allow the bread to cool in the loaf dish for at least 5 minutes.
8. Remove from the loaf dish by pulling up on the baking paper.
9. Set bread on wire rack and slice once cooled completely.