Paleo Mayonnaise
This is a super quick, easy-to-make and super tasty Paleo mayo!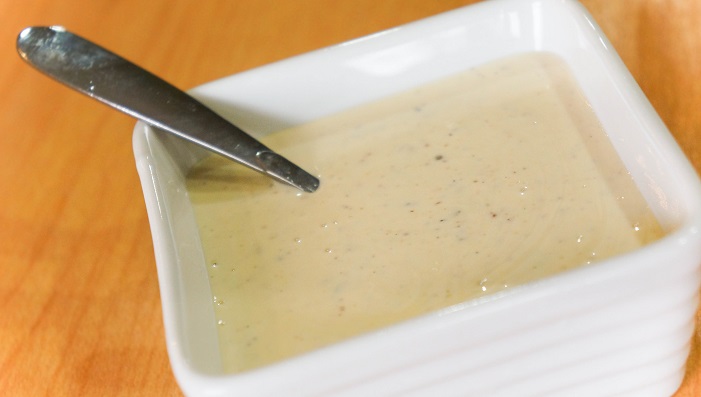 Ingredients:
1 cup (250ml) extra virgin olive oil
1 egg
2 tablespoons lemon juice
Cracked black pepper, to taste
Method
1. Pour oil in a tall, narrow container.
2. Crack the egg into the oil.
3. Add lemon juice and some cracked pepper.
4. Place a hand blender right at the bottom and blend the mayonnaise for 20 seconds, then slowly lift the blender up and down 5 times, or until the mayonnaise is mixed through.
5. Serve and enjoy!