Pineapple & Coconut Smoothie
Mmm... this tropical smoothie really is a treat. Serve it for breakfast, for a perfect start to the day! It is also packed with these amazing Health Benefits! 1. Coconut milk is packed with vitamins C, E, B1, B3, B5 and B6. It also contains iron, selenium, sodium, calcium, magnesium and phosphorus! 2. Pineapple is enriched with antioxidants, vitamins and natural sugars. 3. Boosts your immune system to protect you from illness. 4. Keeps you hydrated and gives you the energy you need!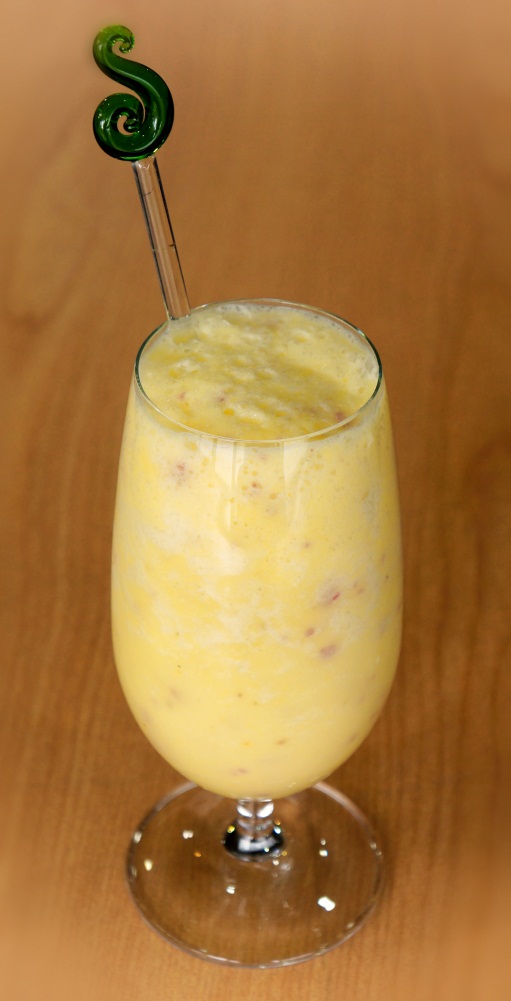 Ingredients:
12 ice cubes
1 3/4 cups (400ml) coconut milk
1 pineapple, skin removed & diced
1 apple, core removed & quartered
Method
1. Add the ice, coconut milk and pineapple to the blender.
2. Pulse until well mixed.
3. Add in the apple and blend again until smooth.
4. Serve and enjoy the sweet taste of summer!