Strawberry & Banana Smoothie
Mmm... who doesn't love a delicious strawberry and banana smoothie! And your body will love it too, with all of these great Health Benefits: 1. Strawberries are nutrient-rich and packed with antioxidants like vitamin C... helping you to revitalize and de-stress. You might be surprised to find out that strawberries also help with wrinkle protection!! 2. Bananas are also a great source of vitamins and natural sugars, giving you the energy boost you need.  3. Almonds are enriched with essential oils... one of nature's own superfoods. 4. There's no better way to start the day!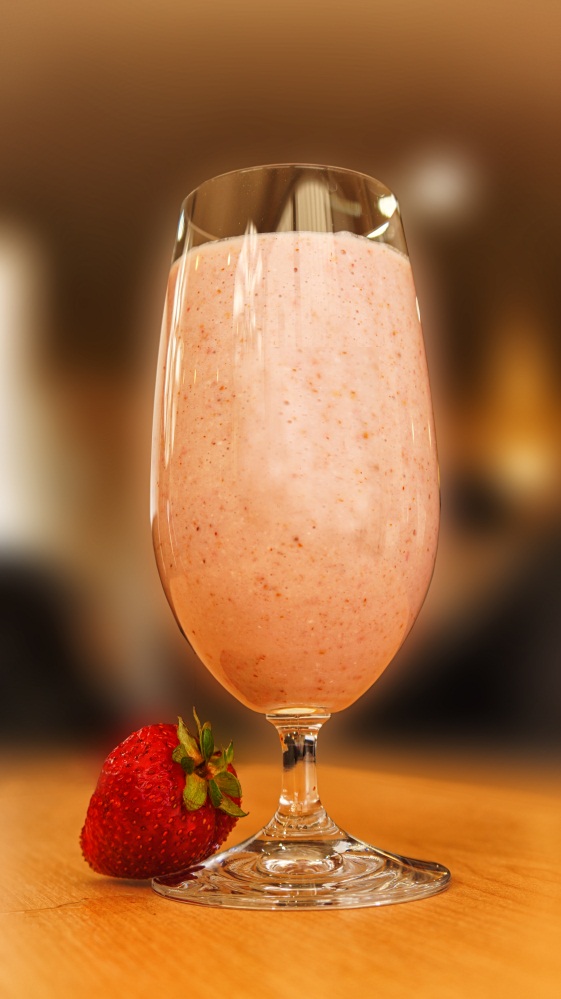 Ingredients:
1 cup ice (6 ice cubes)
1 cup (250ml) water
2 cups strawberries
2 bananas
1/2 cup ground almonds
1 teaspoon raw honey


Method
1. Add ice, water and strawberries to the blender.
2. Give it a couple of pulses.
3. Add the banana, ground almonds and honey into the mix.
4. Blend until smooth.
5. Serve and enjoy!