Tomato & Basil Smoothie
This wholesome savoury smoothie has a spicy kick! It is also packed full of Health Benefits! 1. Provides you with the full spectrum of nature's bioavailable vitamins, nutrients, and antioxidants. 2. Helps empower your immune system to protect you from illness. 3. Cayenne pepper helps to ease upset stomachs, ulcers, sore throats, irritating coughs and diarrhoea. It is also an anti-inflammatory and helps to protect against tooth and gum disease! 4. This smoothie will give you the energy you need to get through the day!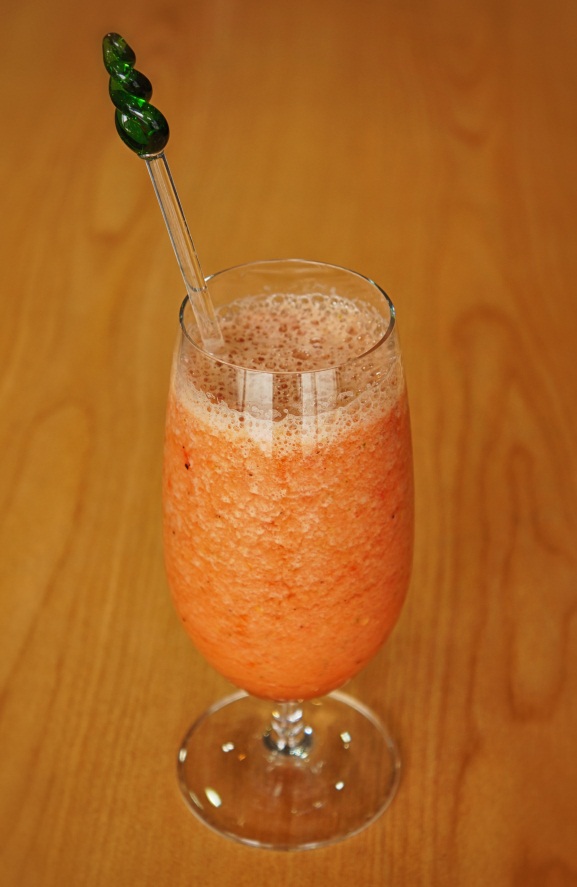 Ingredients:
8-10 ice cubes
1 cup (250ml) water
4 large tomatoes, quartered
1/4 teaspoon cayenne pepper (optional)
1/2 teaspoon ground black pepper
8 basil leaves
1 stalk celery, diced into chunks


Method
1. Add ice, water and tomatoes to the blender.
2. Pulse until smooth.
3. Add in the cayenne pepper, ground black pepper, basil leaves and celery.
4. Blend again until smooth.
5. Serve and enjoy!