Tuna Cucumber Boats
These are fun and tasty snacks that the kids will love!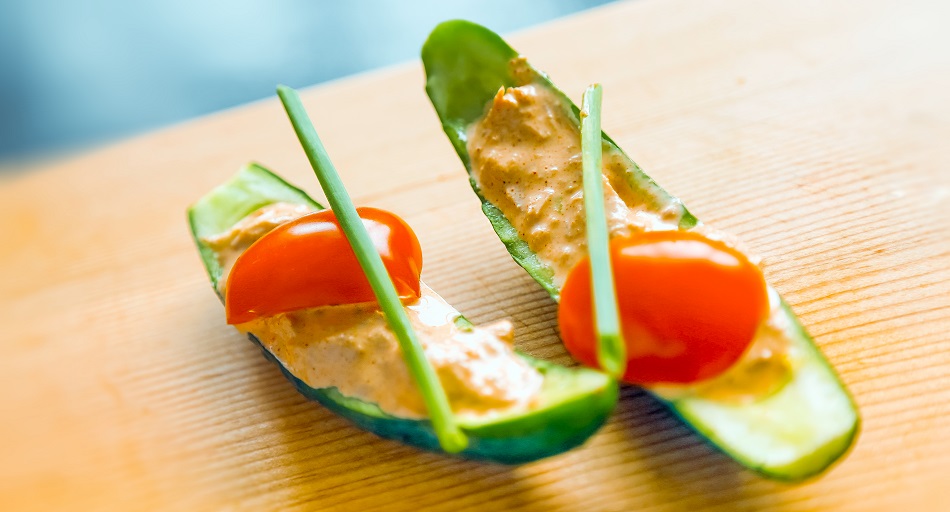 Ingredients:
1 cup Paleo mayonnaise
1 teaspoon smoked paprika
1 teaspoon Tabasco
1 pound (500 grams) cooked tuna
1 tablespoon minced shallots
1 tablespoon chopped chives
Salt, to taste
Freshly ground pepper, to taste
1 Japanese cucumber, cored and cut lengthwise
4 cherry tomatoes, quartered
1 bunch chive sprigs (optional garnish)
Method
1. In a small bowl, combine the mayonnaise, smoked paprika, and Tabasco. Mix thoroughly.
2. Season with salt and pepper according to taste.
3. In a separate bowl add the tuna, shallots, chives, salt, and pepper. Once mixed, combine with the mayonnaise mixture.
4. Put the mixture on the cucumbers and top with a slice of cherry tomato slice and chives.
5. Serve and enjoy!