Coleslaw
This easy and delicious side is great with grilled meat.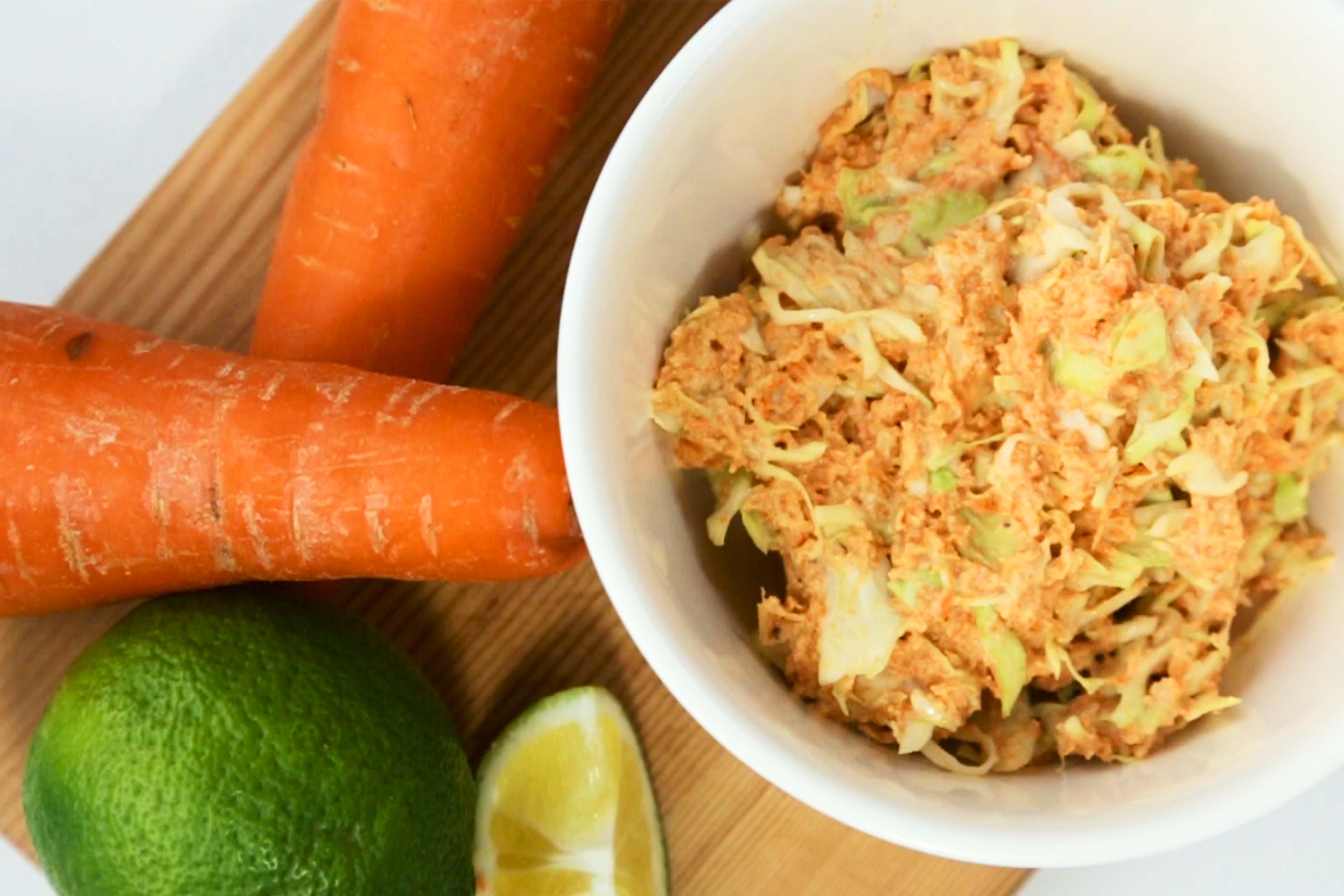 Ingredients:
Dressing:
Juice of 1 lime
1/2 cup Paleo Mayonnaise - See recipe under our condiments tab!
1 teaspoon mustard
1/2 teaspoon salt
1/2 teaspoon ground pepper
2 tablespoon honey (optional)
Coleslaw:
2 cups cabbage, shredded
1 cup carrots, grated
Method
1. In a bowl, whisk together the lime juice, mayonnaise, mustard, salt, pepper, and honey. Set aside.
2. In a separate bowl, put the cabbage and carrots together.
3. Add the dressing and mix to coat well.
3. Chill before serving.